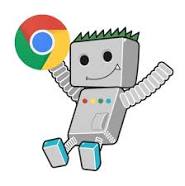 WHAT IS SEO?
SEO is a branch of Web Marketing that deals with the optimization of a website for search engines. The term SEO stands for Search Engine Optimization.
To give a definition of SEO we can describe it as the set of techniques and strategies that allow a website to be present and visible among the search engine results for a given query, that is, a certain keyword or key phrase chosen and typed by the user in the search bar.
The objective of the SEO activity is to scale positions on the search engine results pages (SERPs) for certain keywords, in order to intercept and attract users interested in a given product, service or information, providing them with relevant content.
SEO is a complex, long and tiring task. Positioning on search engines is not something that becomes a one-off but it is an ongoing activity that can take even months to bear fruit. Moreover, it cannot be guaranteed because the operation of google's search algorithm and other search engines is secret and above all very variable. There are more or less certain indications, but the factors that contribute to determining the position of a page in a Search Engine Results Page (SERP) are so many that you cannot make promises.
WHY IS SEO ACTIVITY SO IMPORTANT?
The use of search engines in the activity of internet users is now in everyone's daily life. To search for information of any kind, news, products, services, most users go to Google. Being well placed on the search engine results pages, especially on Google, therefore guarantees us a more or less high traffic of users, and all without advertising costs.
That said, it would still be advisable to invest in advertising to gain more visibility on the network. Let me cite as an example Google Ads, one of the most important web marketing tools available, which allows you to insert advertising space within Google search pages.
ABC DELLA SEO
First of all, we need to do an SEO analysis, the most important aspect of the whole strategy. The first thing to consider is what keywords (keywords) the user interested in the products of their site could look for and make sure that they are indexed for the right words.
Choosing the domain name (site www address) is also important as a domain name containing a keyword could be advantaged in searches.
It is necessary to study the structure of the site, in the least invasive way possible, perfectly optimizing menus, sidebars, footers and internal links as well as inbound and outbound links with any Social Media pages other sites and blogs. The better the site is structured, the easier Google's algorithms will be able to index it.
The speed of your website is a key factor for SEO, as search engines reward the best performing sites compared to those that take longer to load the web pages requested by internet users. Having a performing site gives users smooth and fast navigation to find the information they are looking for in a short time.
Site compatibility with tablets and smartphones is a key aspect for SEO. A responsive site is the result of an activity that makes it possible for all devices, mobile or fixed, to correctly view all the information contained on your site without any discrimination.
Having quality content is of paramount importance. In google's continuous algorithm updates, the priority for quality content has never changed, to ensure users respond more and more precisely to their searches. Important factor is always to use original texts, using texts taken from other sites is risky because you could end up in a kind of blacklist of search engines, penalizing the placement in the results.
SEO SPECIALIST / SEO EXPERT
In full transparency, it should be pointed out that there are real SEO experts dedicated to the sector. The SEO expert is a professional figure who deals exclusively with the placement of websites on search engines.